In its desire to offer a turnkey smart automation solution to its customers, Novelis has built SmartRoby based on strategic partnerships with leading RPA software publishers around the world. This is what enables us today to deliver exceptional automation and innovation capabilities in the SmartRoby.
SmartRoby has been thought out and designed to natively integratthe RPA solutions modules with transparent license management for you. Indeed, the services provided by SmartRoby aim to expand the number of organizations accessing automation services with an economic business model based on API consumption.
SmartRoby works with Blue Prism tool to perform automated tasks. As a pioneer and market leader in robotic process automation (RPA), Blue Prism is establishing itself as the safest and most reliable choice for intelligent automation on premise or on the cloud as an IaaS or SaaS deployment. Blue Prism has been recognized as the "market leader" amongst RPA platforms by Gartner for several years. The reasons? Fast customer adoption, strong technical capabilities for users, and a comprehensive product strategy. SmartRoby is hosted on the Blue Prism Digital Exchange and the SmartRoby solution was awarded as the best enterprise solution upon its release in 2021. One year later, in 2022, it was again recognized as the best solution in the AI & Cloud Innovation category on a global scale.

Our Technical Partners
SmartRoby is hosted on Amazon Web Services Cloud
AWS has the most comprehensive cloud infrastructure in the world. No other cloud provider offers so many regions that include multiple Availability Zones connected and guaranteed low latency, high throughput, and highly redundant networking. AWS has 77 Availability Zones in 24 geographic regions around the world and has announced plans for 18 additional Availability Zones and 6 AWS Regions in Australia, India, Indonesia, Japan, Spain, and Switzerland. The AWS Region / Availability Zone model has been identified by Gartner as the recommended approach for running enterprise applications that require high availability.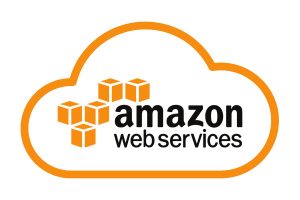 OVHcloud is a French company whose core business is hosting servers and which, since 2010, has increasingly focused on cloud computing. OVH has its own private 20 Tbit/s fiber optic network, 31 data centers and 34 additional PoPs. OVH is able to manage increasing volumes of data. In addition to doubling the links at each routing point, OVH builds its infrastructure in such a way to optimize its stability, redundancy and availability. the National Information Systems Security Agency of France (ANSSI) recommends using solutions that have their own security visa. OVHcloud has thus obtained the ANSSI security visa, for the SecNumCloud qualification of its Hosted Private Cloud solution. This recognition attests to the highest level of IT security, according to the recommendations of the National Information Systems Security Agency, for the hosting of sensitive and strategic data in the cloud on French territory.
As a partner of leading publishers in the RPA market, Novelis built SmartRoby to manage the leading RPA solutions in the market.